"The Silk Roads"


Every new collection is a wonderful challenge, it's a journey with so many emotions, discoveries, encounters, …

Our new collection is coming soon!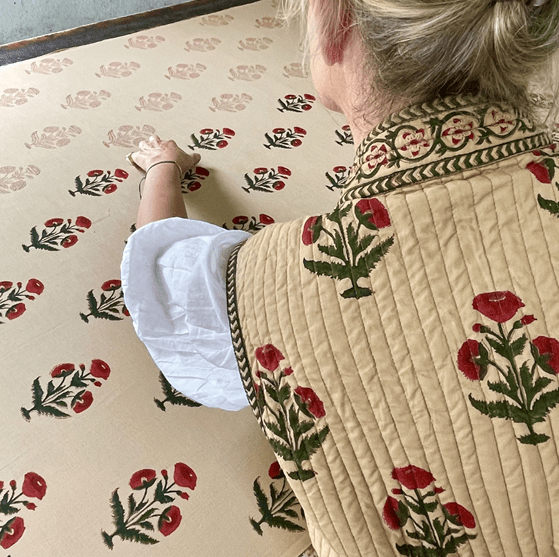 I've been sourcing beautiful fabrics from 
different regions around the country which inspire me and on one of our trips I've discoverd, in an old fort, a little Mughal flower in a wallpainting which I transferred to some of our garments.

Every collection, I arrive with my designs and ideas, and I start this dance with my craftsmen, during the process of realising a sample, sometimes they take the lead or I do... By now, we know each other so well, there is a mutual respect and fascination, but somehow the mystery stays as we are both from very different worlds.
Listen to Christine's entire inspiration for our upcoming collection via our socials